Holy Mountain Overnight Snowshoe
February 9-10, 2013

Here are four photos my sister Julie Blue took (one with aid of small tripod) during our successful ascent of "Holy Mountain" on Sunday 2/10/2013. True winter conditions, especially above 3,000 ft. We hiked up the old Forest Service road with fairly heavy packs on Saturday 2/9/13, and camped at the hairpin turn at ~ 3,320 ft. It got down to ~ 25 degrees F by early morning on Sunday. The road up the south side of Peak 4724 (aka Holy Mountain - first named by me in ~ January or February 1996 when I ID'd the peak as part of my complete listing of all the 250-ft mountains in the North Cascades National Park) is gated at the bottom, and thus we started this trip at ~ 450 ft (snow present). I estimate that the roundtrip mileage was at least 16 miles, and the elevation gain ~ 4,500 ft (with ups and downs). If we didn't have our snowshoes on the summit, we would have likely sunk to our waists in the soft snow.

Thanks to Julie's mini-tripod, she was able to take a photo of us (Julie, David Singleton and I) atop "Holy Mountain's" summit. The rock tower peak is Mt Triumph (looking ~ N). The large pyramidal peak with a summit cloud banner is Jack Mtn (looking ~ NE) and the very snowy mountain (near sunset) is Big Devil Peak (as viewed ~ 1/4 mile ~ W of our camp along the abandoned road (at ~ 3400 ft)). All photos were taken on 2/10/13. A near continuous dropping of abundant and myriad tree snow fall and later rain-like heavy dripping during mid-morning - mid-afternoon, and varying hard and soft snow, plus my altimeter reading less-than accurately, led to navigational challenges (during the descent) on this heavily forested mountain. The winter conditions, steep terrain and other factors resulted in us spending ~ 14 hours on Sunday hiking, climbing, resting, taking photos, fixing gear, breaking camp and then walking the usually snowy ~ 7 mile road back down to my HI MTNS car in the Bacon Creek valley. We arrived back at the car at ~ 10:30 pm. The entire 4-hr walk back down to the car was via headlamp. We arrived by car at Edmonds, early Monday morning at ~ 1250 am PST.

We saw many wildlife tracks in the snow, including rabbit, deer and other varmits. Most interesting was at ~ 2,000 ft where apparent cougar tracks were following deer hoof-prints. Both tracks eventually led off the road. On our descent, at ~ 1700-1200 ft, we heard an owl which repeatedly blurted "Hoo Hoo Hoo Hoo (is out in this lonely wildland)". Julie and David each got up during the night and observed a spectacular display of stars - since no city lights were nearby and the moon was also not present. We brought two tents and two stoves. Julie had her own tent, while David and I shared his "Walrus" tent.

Situated in the vicinity of Damnation Peak and Big Devil Peak, this gentle mountain and relatively accessible landform warrants a name such as Holy. However, we did not see Moses or Elijah on the top of "Holy Mtn". It was probably a coincidence, but the day we returned home from Holy Mtn, the Pope announced his upcoming resignation. Julie accomplished a rare, or maybe a possible first recorded ascent of "Holy Mtn" by a woman - as far as I know currently. Julie has also climbed Mt. Rainer, and she trekked to Everest's base camp for her 50th birthday a couple years ago. It was the first time I've ascended this lowest 400-ft prominence mtn in the NCNP during February.

It was an arduous, challenging and satisfying trip. We crossed ~ 15 small streams while traveling up the road (below 3,000 ft). Most of the stream crossings featured descending melted-out snow, sometimes dropping ~ 3-5 ft (with heavy packs), and then we walked across the rocky streams with our MSR-like crampons, and finally climbed back up the steep snow slopes (to regain the road). We also had to navigate through two large tree-falls (maples) at ~ 1200-1300 ft which both totally blocked the road (possibly related to the heavy snows that occurred in December 2012.)

We planned to push our camp to 3800 ft or maybe even to the 4300-ft level of "Holy's" NW ridge, but heavy packs, soft snow, obstacles already mentioned, imperfect conditioning and a slightly late start on Saturday, led to our 3300 ft camp. These factors nixed climbing the peak via the easy NW ridge, and instead we ascended the much steeper ~ S ridge/slope of the mountain.
---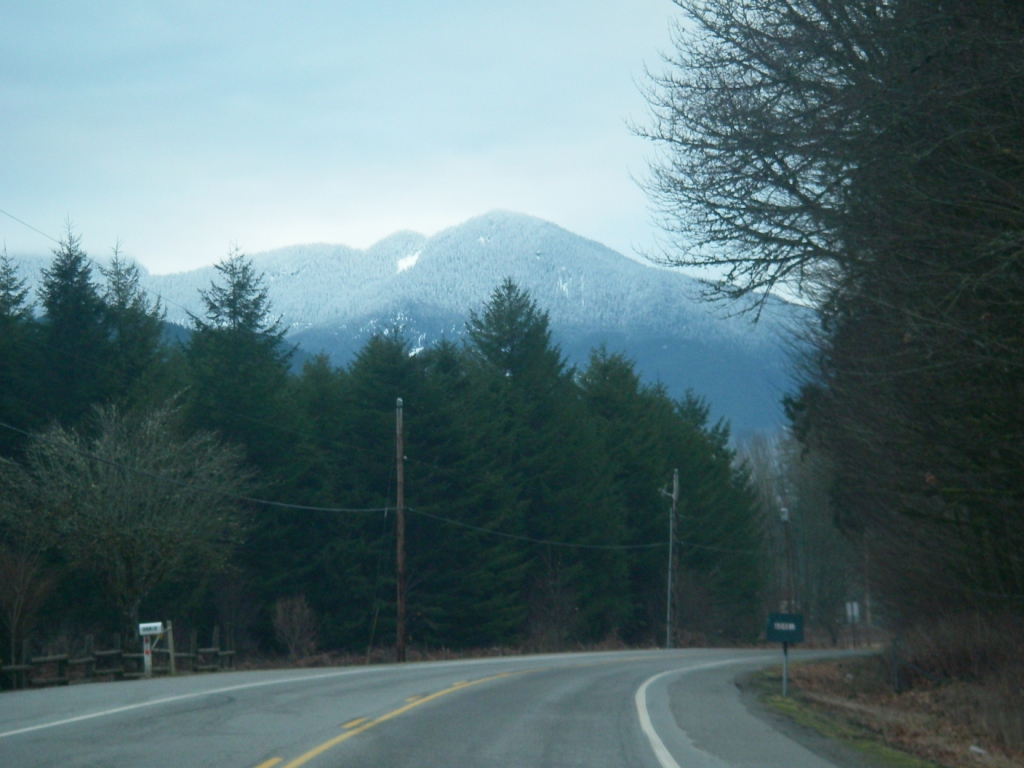 Holy Mt. N of Marblemount & N Cascades Hwy

Steve along road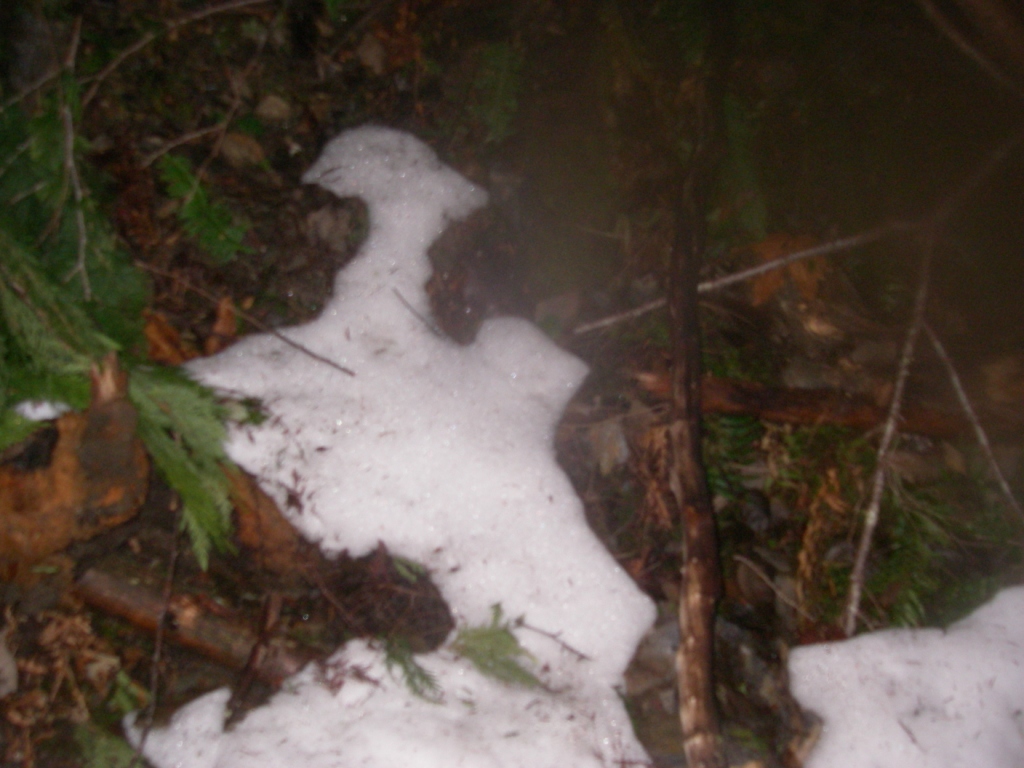 Holy ghost at 1700'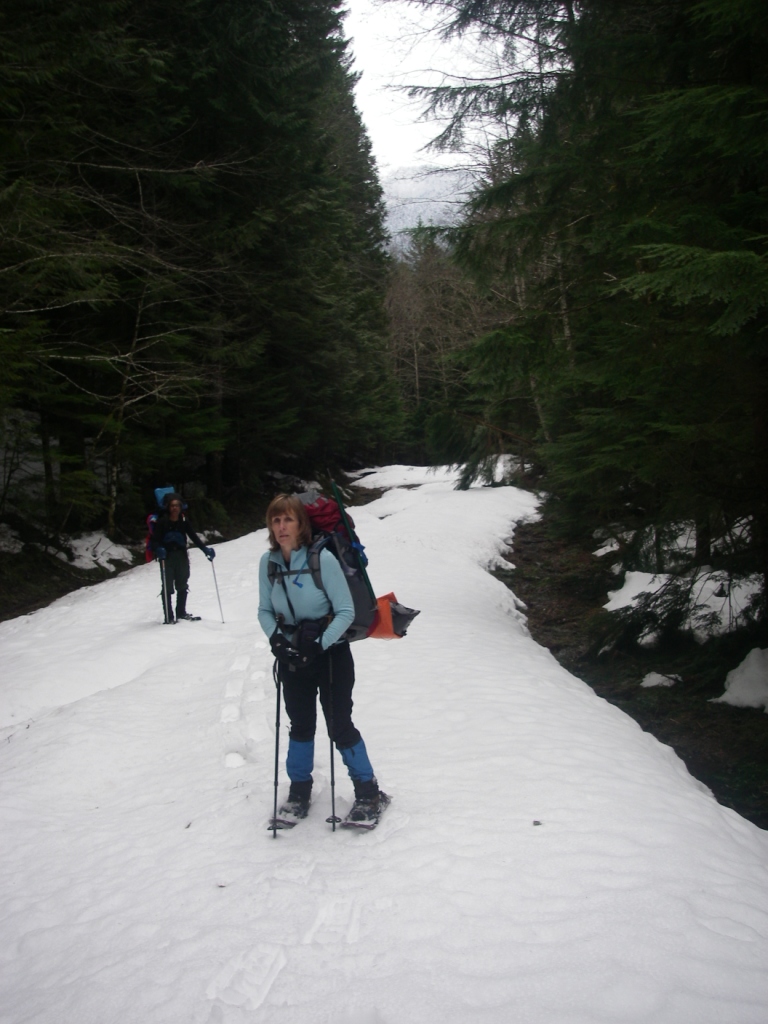 Julie and David on road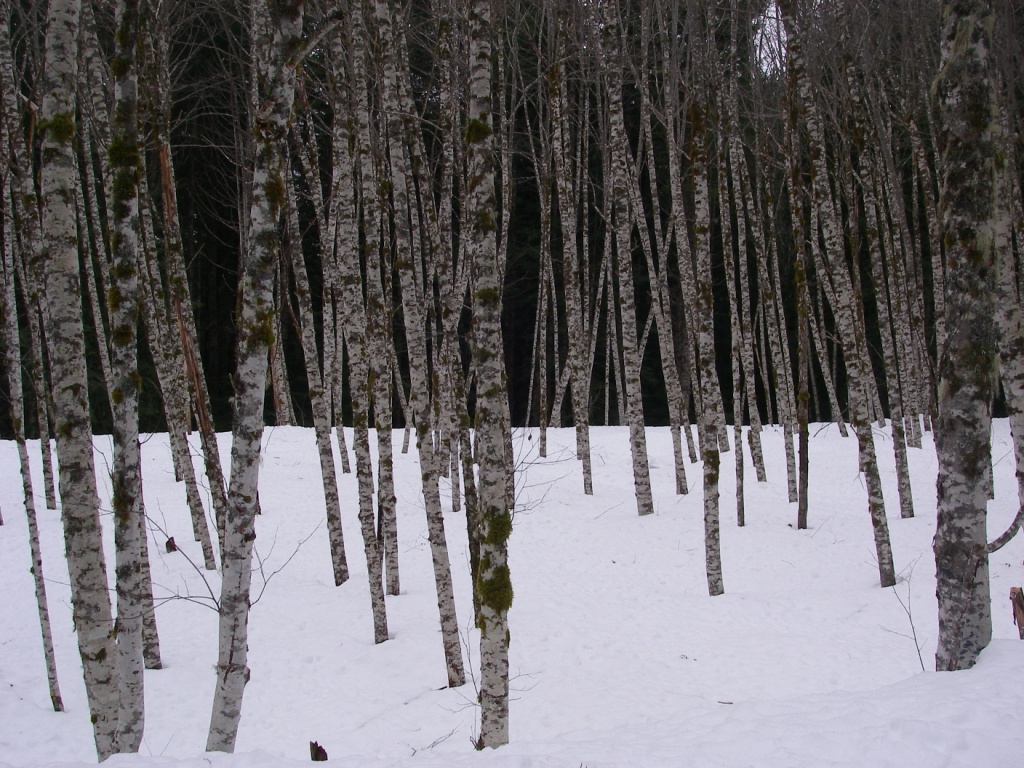 Alder Tree grove ~2000'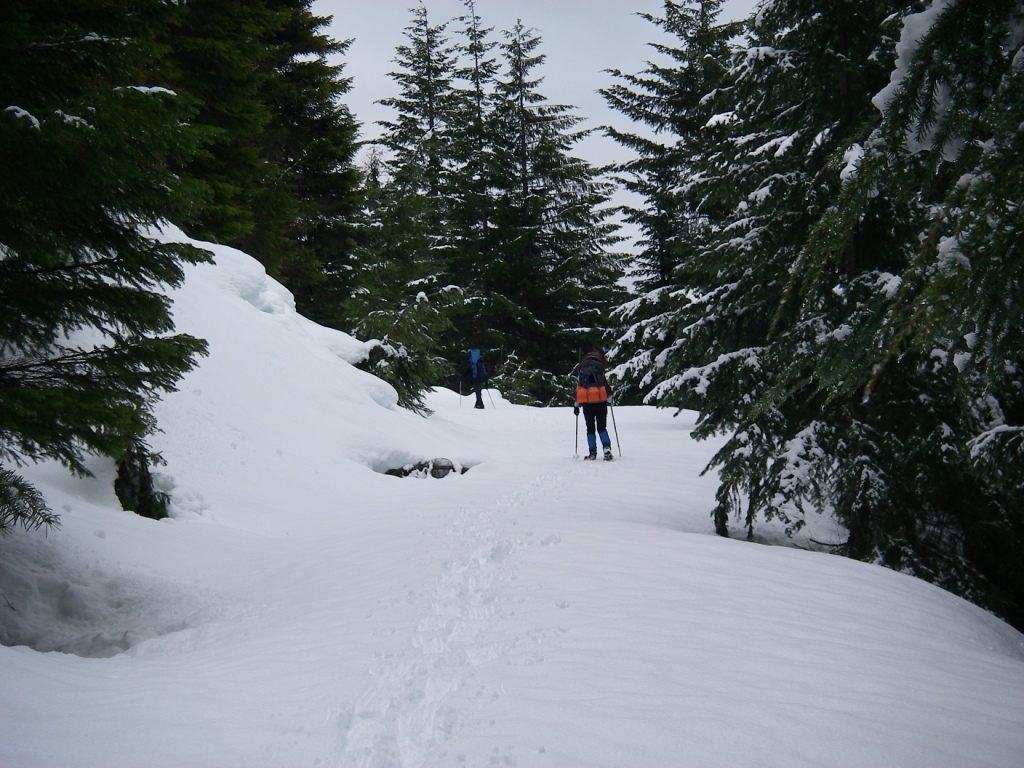 David and Julie at ~3200' on road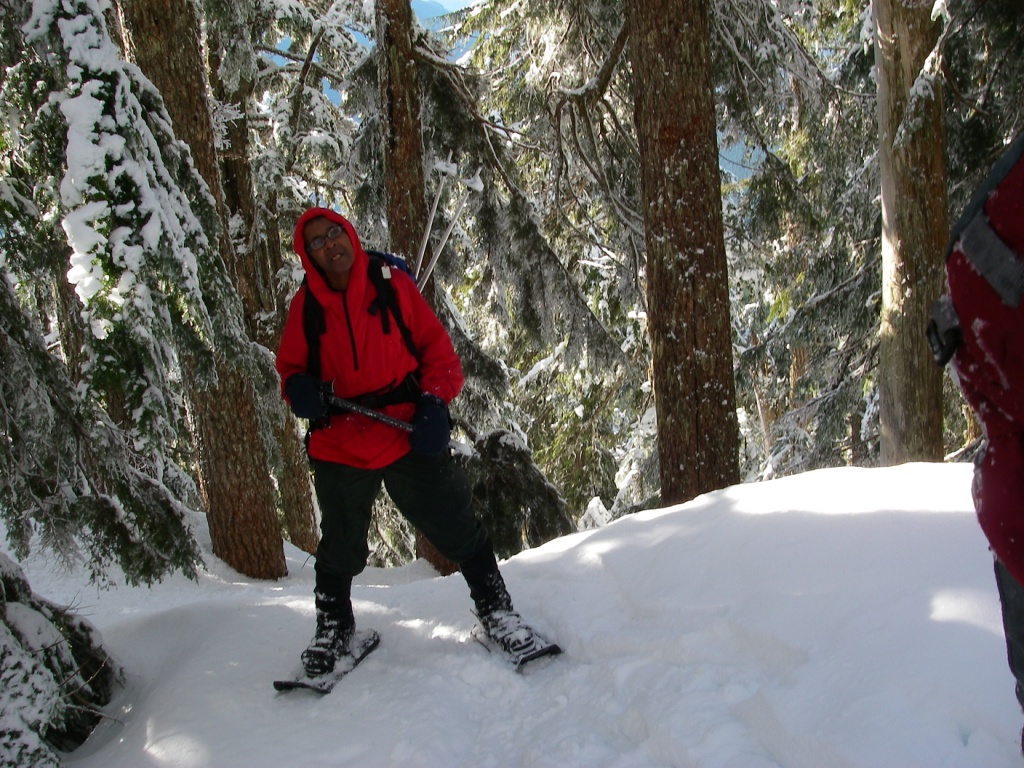 David pauses on ascent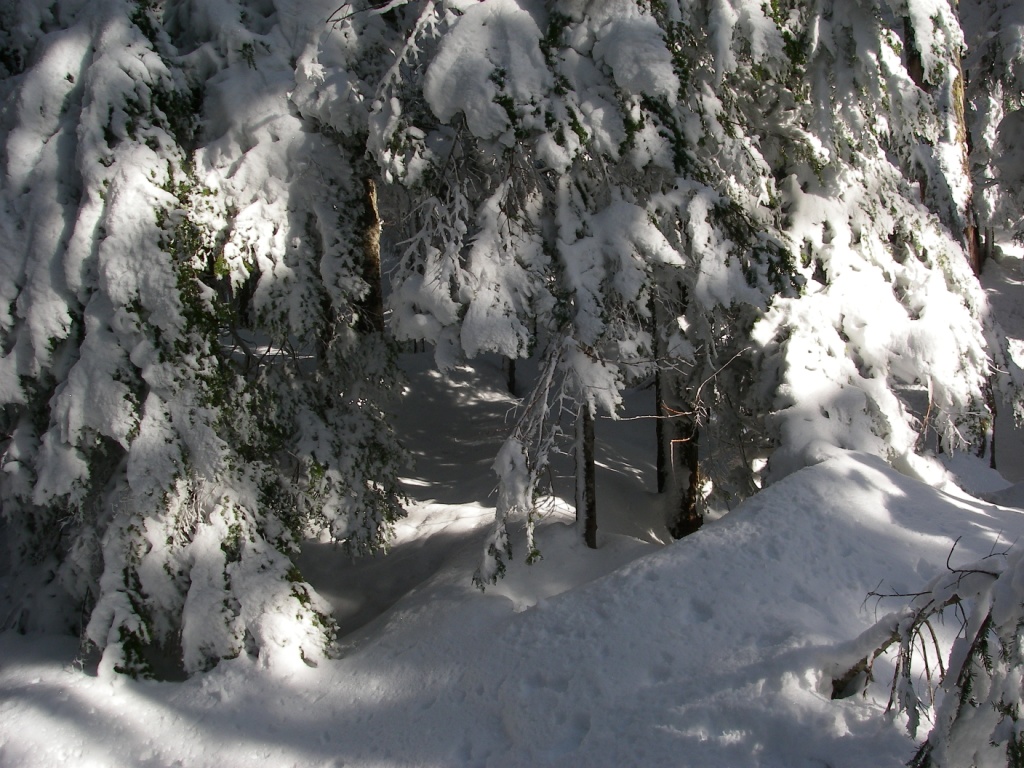 Snow laden trees at apex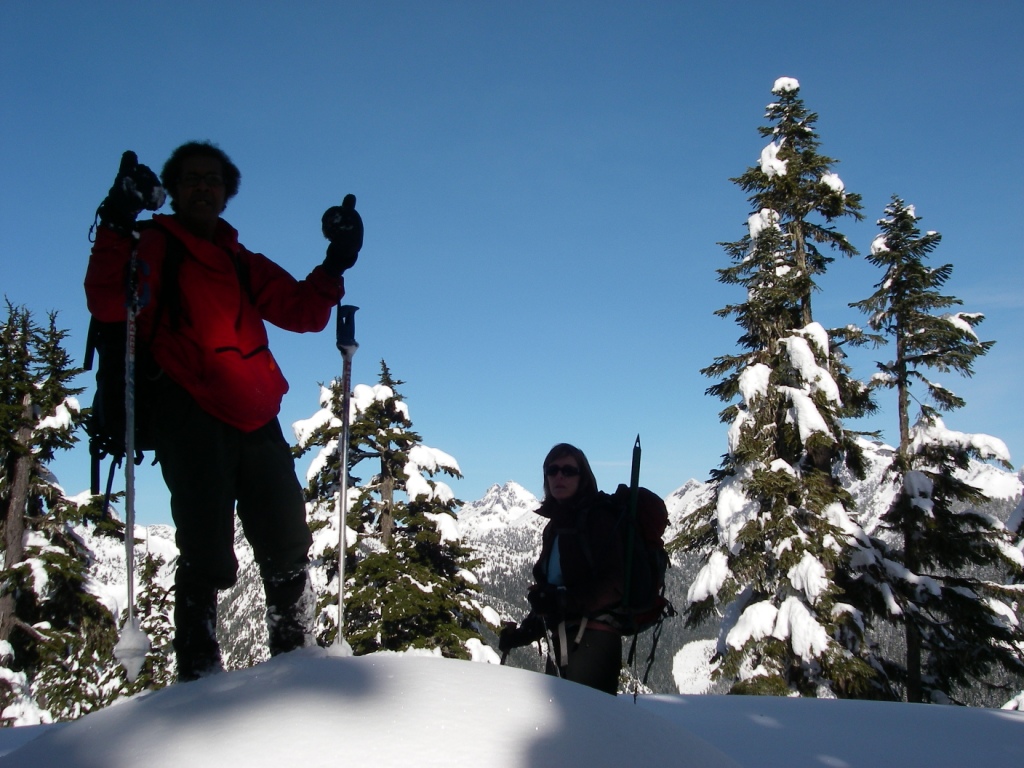 David and Julie atop summit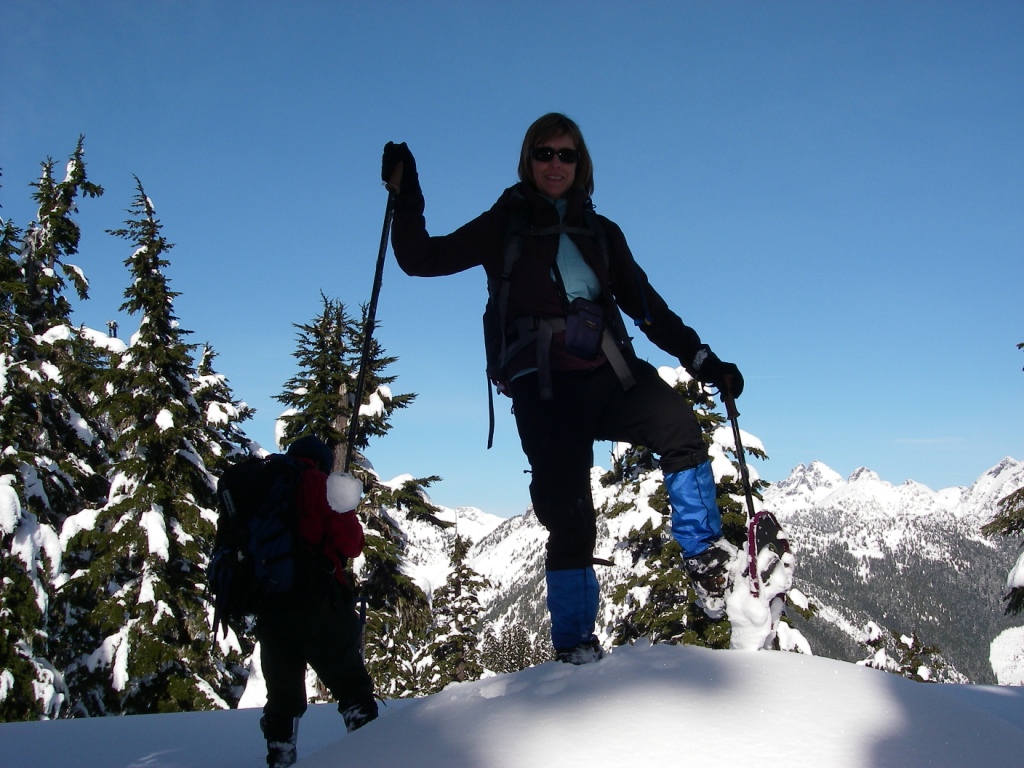 Julie atop summit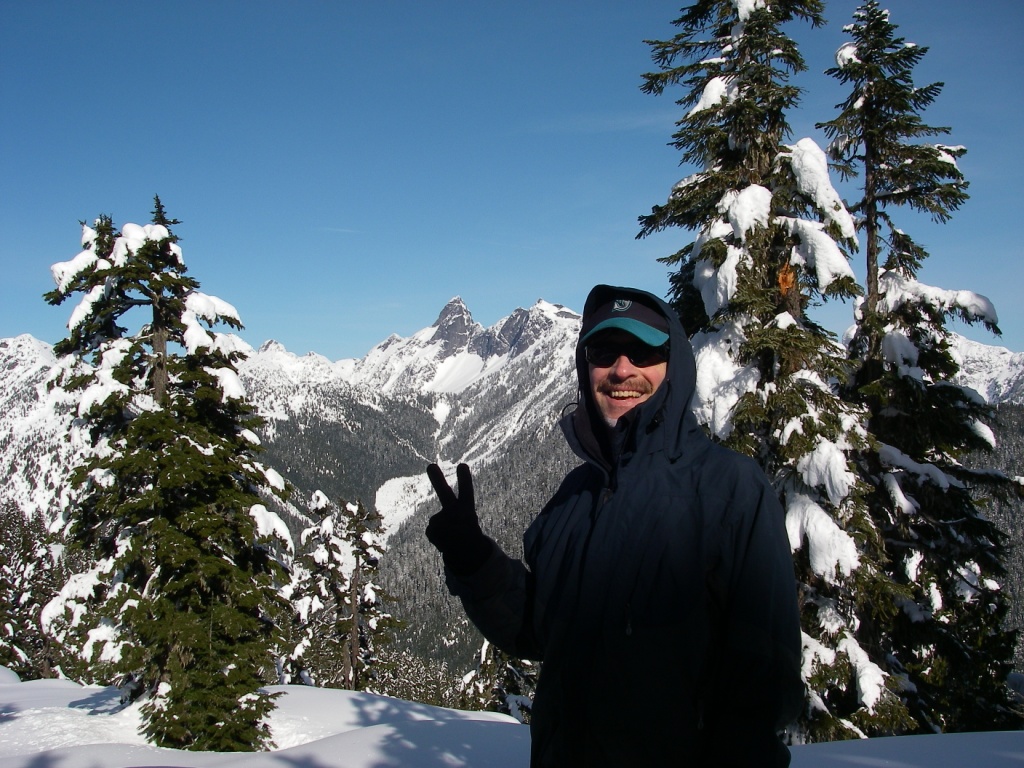 Steve atop summit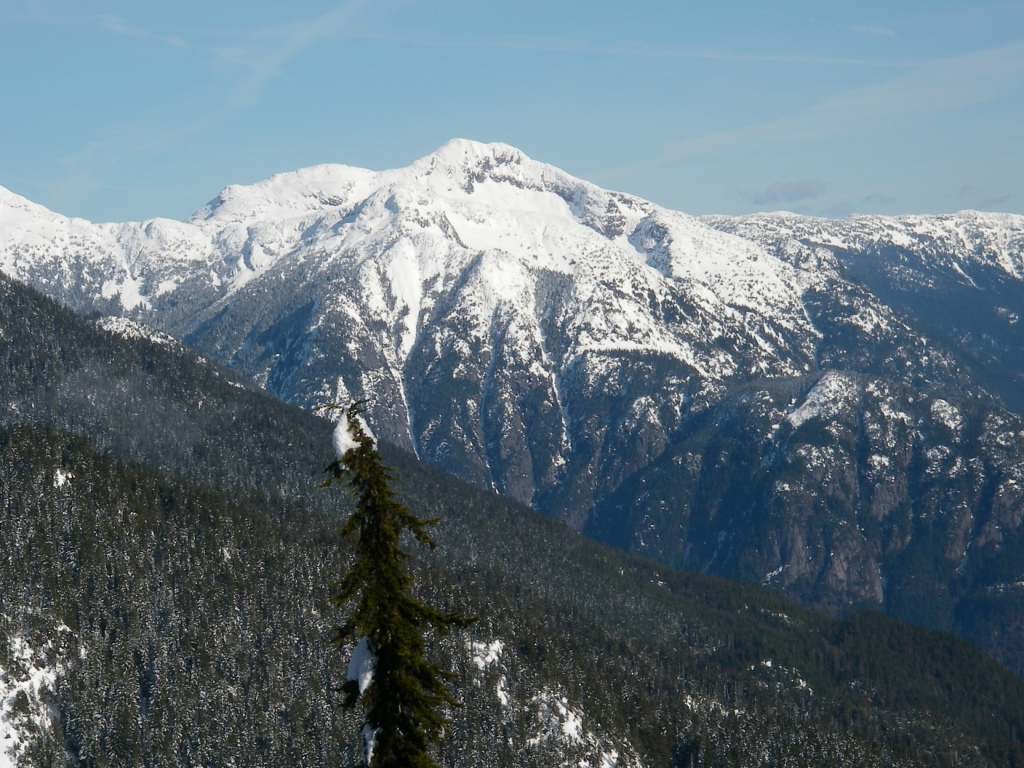 Looking NE at Davis Peak from Holy's apex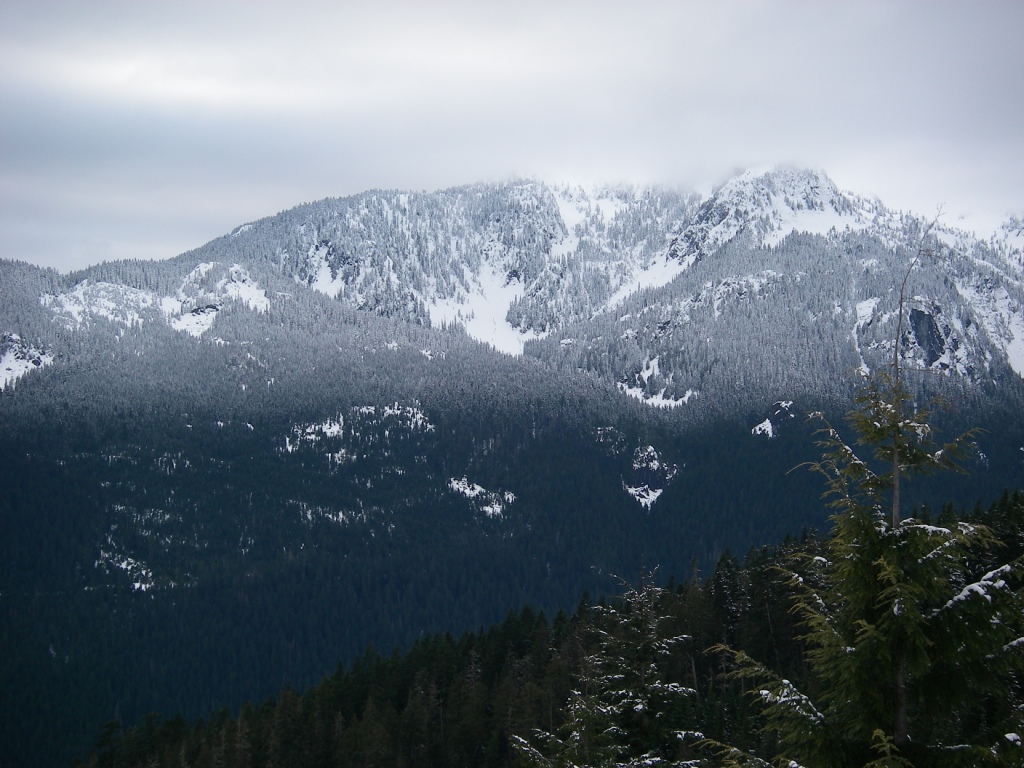 Looking NW towards Low Voltage-Echo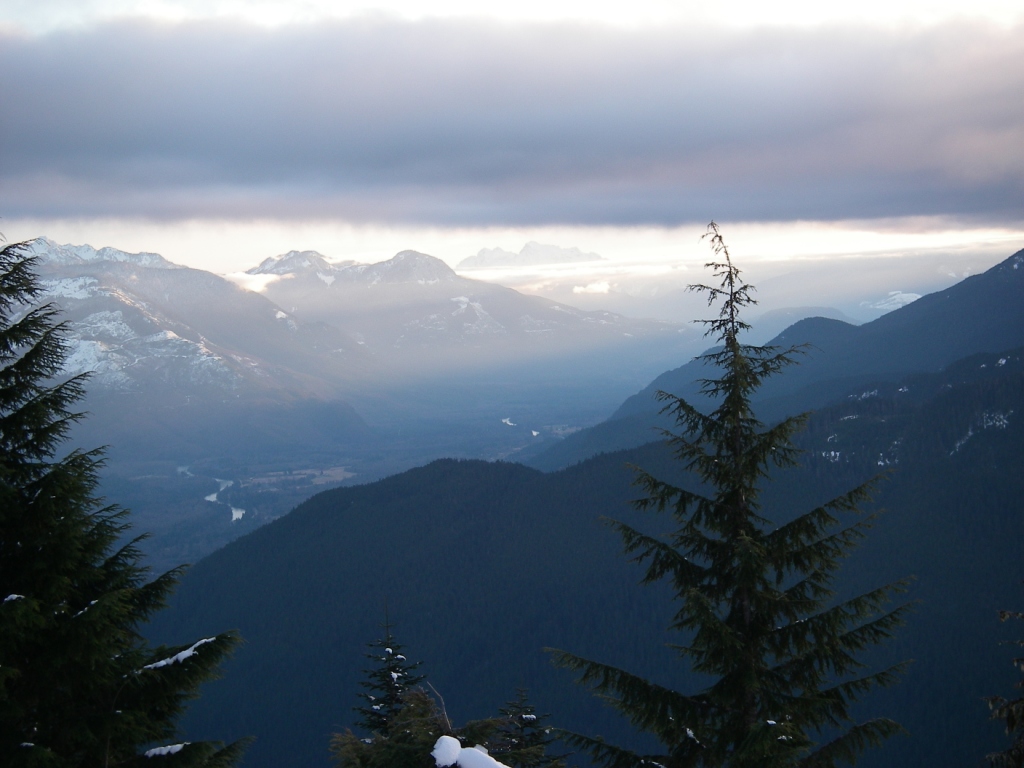 Looking S at Skagit River valley, near sunset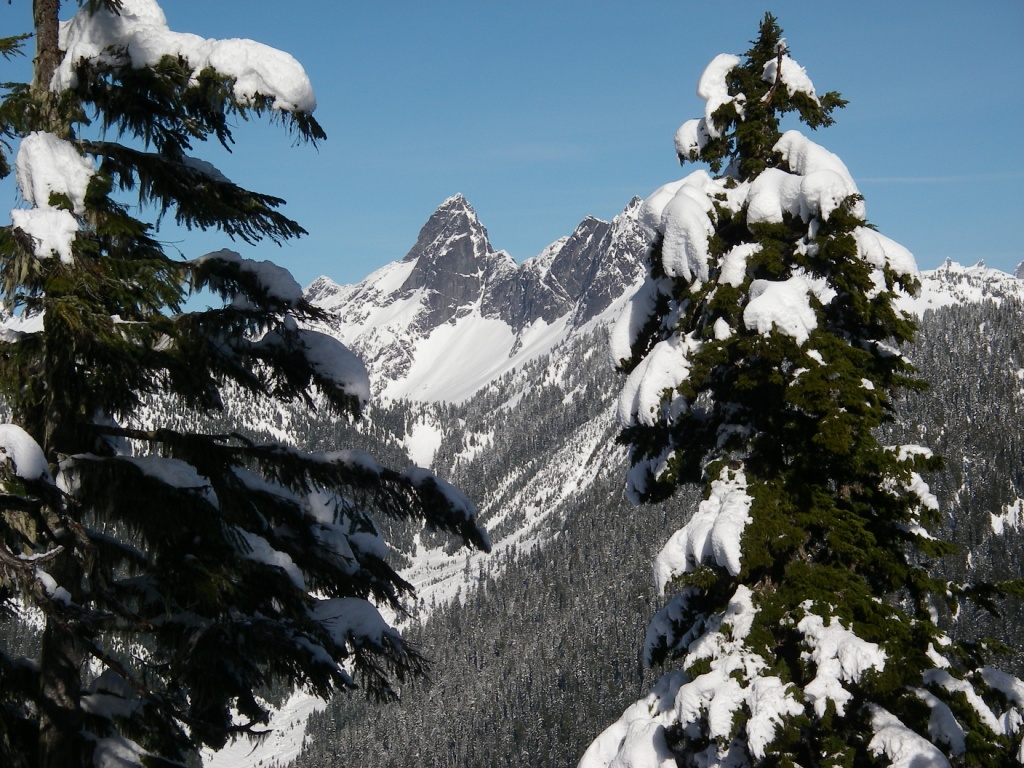 Mt. Triumph (to N) from Holy's top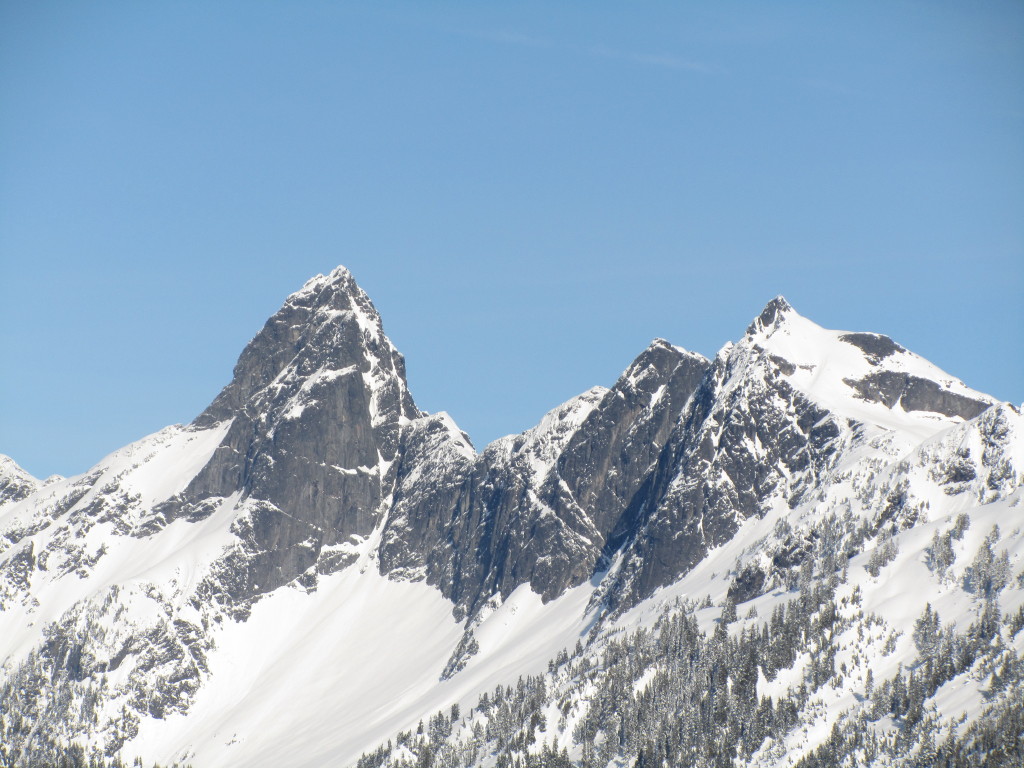 Mt. Triumph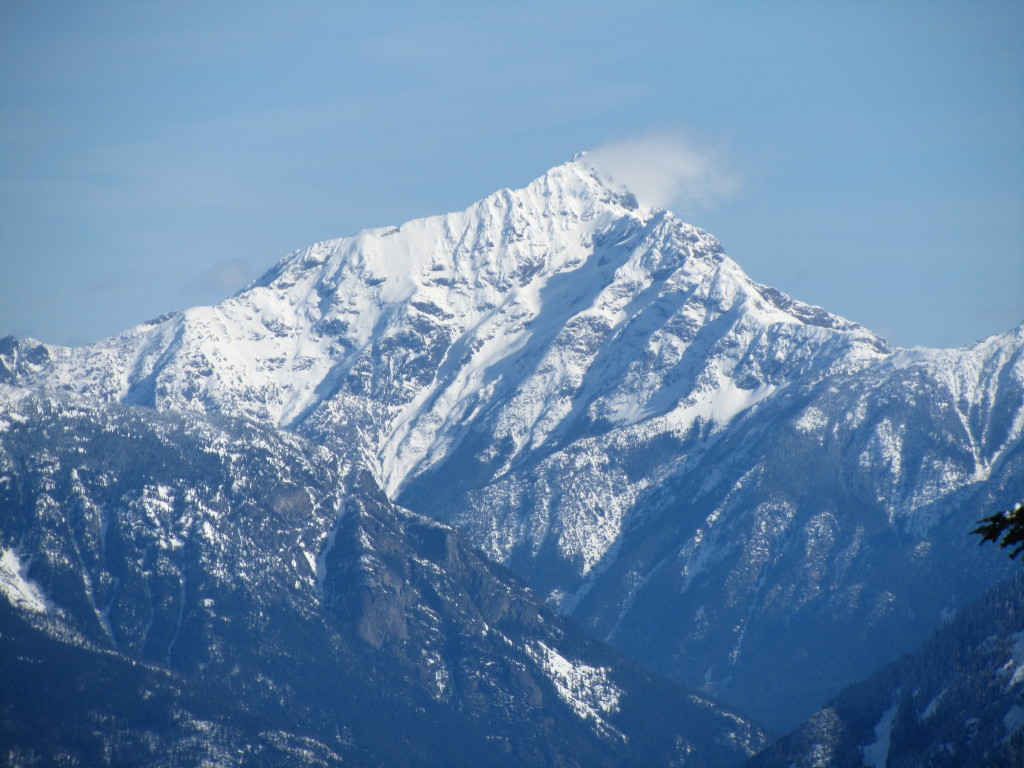 Jack Mountain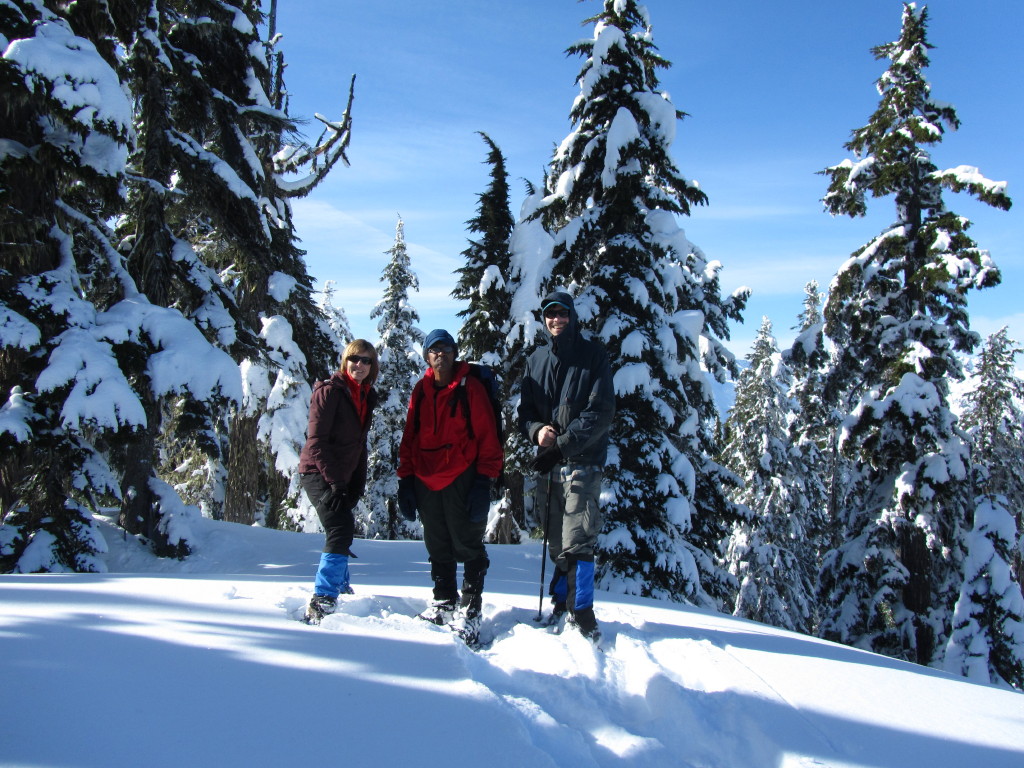 Summit team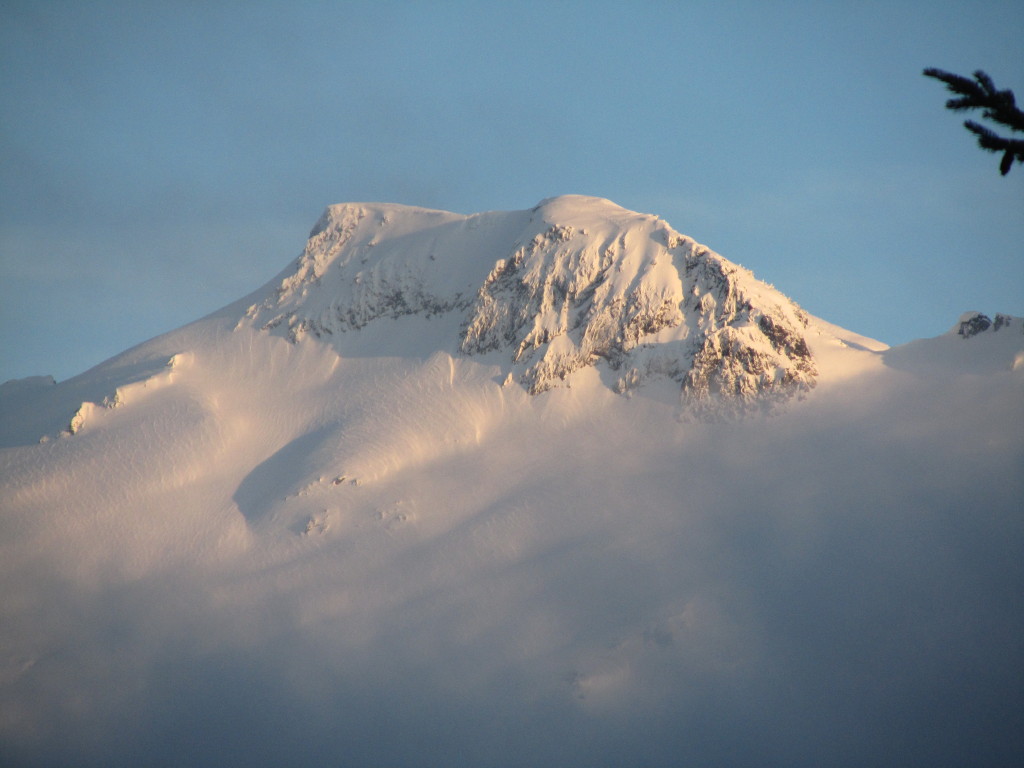 Big Devil Peak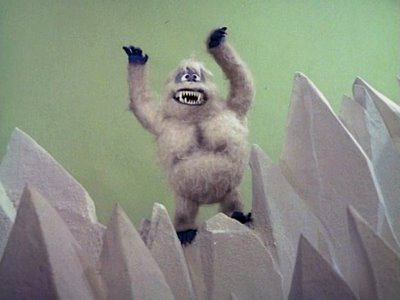 ---
Mountain Stats and More home